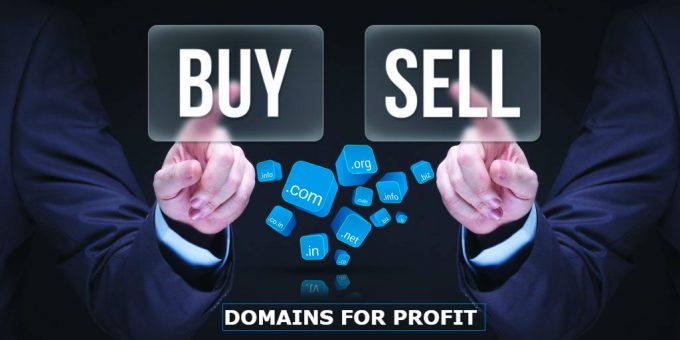 Nowadays, purchasing and selling domain names seem to be an exciting adventure. And for some reason many find it to be like discovering a hidden treasure or guessing the winning lottery number of a Powerball. Of course, there are stories of individuals purchasing domains for $8 and then fifteen years later selling them for millions. So, it does make one wonder whether how it can be done.
Of course, it is a big sea and your chances of cashing in on the motherload are slightly low. Plus, you are liable to waste a lot of money and time chasing the wrong ship. It might be better if you have a map or someone to guide you to reach the desired booty so to speak.
Tips For Purchasing And Selling Domain Names For Profit
The following are some of the major tips you can follow to purchase or sell domain names for profits:
There are countless domains already registered by individuals and even endless combinations of an available domain for registration. Most importantly, hundreds of latest domain names extension popping up regularly like ".club" and ".app".
In such cases, if you are planning on purchasing a domain and even reselling it, just begin by narrowing the focus. What are you aware of which can make this easier? For example, if you are well-versed about pets, then you could try getting a domain name like' .dog' or '.pet' domain name.
In the same way, are you doing business related to home sales or car, then you might have to consider getting a domain name like '.realestate' or '.car' domain extension.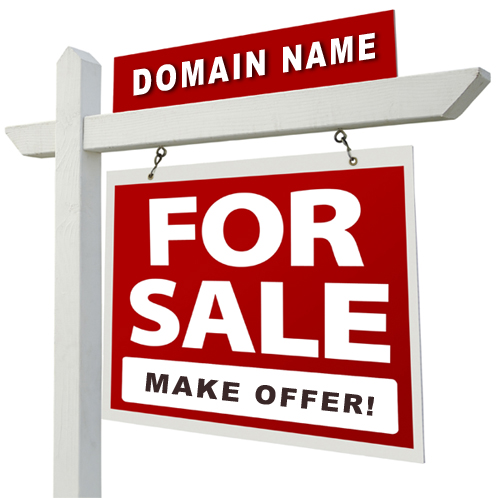 Also, if your profession is somehow related to healthcare or education, try to pick out domain names like '.education' or '.doctor'. It is important you think about the things you are most familiar with and then begin the domain name search which can be based on your related keywords.
Once you have found out or narrow down your search, the next thing is to list out the things you must avoid. The first thing is to avoid targeting prospective buyers especially based on their economic status and without taking into account the insights related to the industry you are targeting.
You might feel that lawyers are doing well and assume that you can sell domains to them. So, you will go ahead and start purchasing domain names that might appeal to law firms, identifying them as potential buyers. Here you might not strike gold as the American Bar Association and other industry-specific industries present in certain countries have certain goals regarding the legal aspects of advertising.
So, understanding your audience will help your sales and even allow you to follow smoothly. You might keep a domain name for ten to fifteen years and still be able to sell it for a considerable amount of profit.
All you have to remember is that the focus must be on the areas you are very well aware of and that will help you to be successful in purchasing and selling the domains you think can be profitable for people in other industries. It helps to focus on particular niches. There are plenty of niches with varying levels of competition and profits to be had. Many people choose to focus on the adult website niche and piggy back off of larger brand names. For example and adult site like LocalSexfinder.com might bring value to the domain name local sexfinder followed by any other popular extension. Another strategy in this niche is domain names that maintain the .com, but partial match such was with bedpage and backpage.com
Try To Get Names Providing Real Value
You must always think of the domain as a valuable asset that the buyer wants. Just picture a person who might benefit from purchasing your domain in the space you are best in. If you were in the buyer's place and someone was trying to sell you this particular domain name, can be it be beneficial for you if you owned it? Just be honest, and if it is then why and if not, why.
Just utilize these answers to refine your search for the best domain names.
Gather More Detail About Domain Availability
Finally, you have narrowed down to what name you might be going to buy, then you must think about how you are going to find them. Here, the first thing you must do is check out if the names are available for purchase as new registrations.
If the names are taken (most probably most of them will be), just go to the aftermarket for purchasing from people who own these names or you allowed them to expire just because they plan on not using them.
By using your advanced search options you can quickly hone on the kind of names you are interested in. Then try to narrow down your results based on the price, top-level domain, keywords, etc.
Making Income Through Purchasing & Selling Domain Names
Certain people are making a living by purchasing and selling domains. If you can purchase a web address having business names, generic names, geographical names, or some popular names, then you can easily sell them at a decent and good price.
Most of the companies and individuals are often interested in generic names. So, if you are able to find one, then go ahead and purchase them at a few dollars each. Later on, you can sell them for a few hundred or even thousands.